Wargames at Weldon 2
February 16 and 17 2019 9:00 AM to 8:00 PM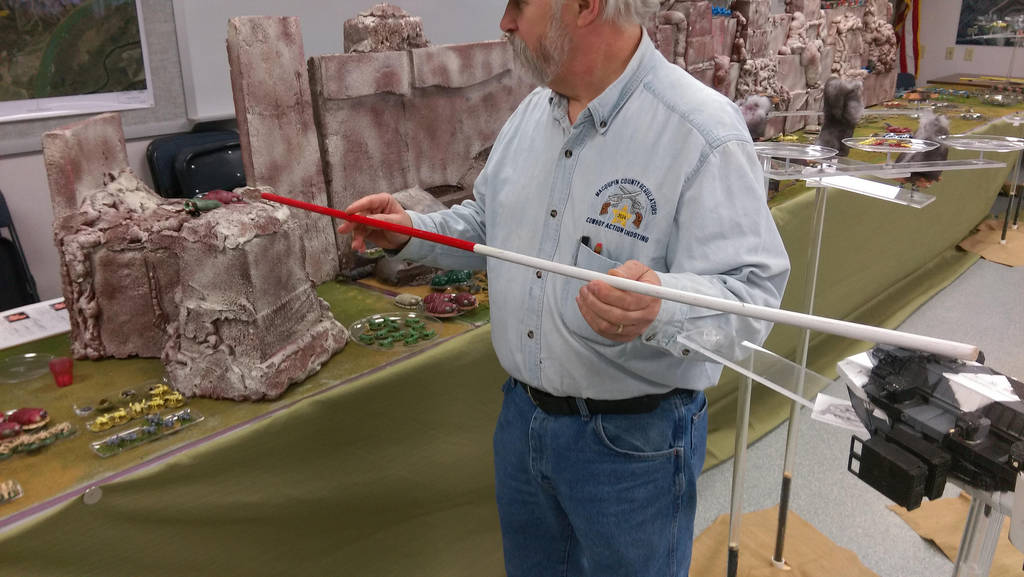 Weldon Spring Site Interpretive Center
7295 Highway 94 South, St. Charles, MO 63304
https://www.lm.doe.gov/Weldon/Interpretive_Center/
The Hive and the Flame will be ongoing throughout the event in one room
In the other room table space available to host miniatures or board games and to bring and show off your miniatures, models, and terrain!
ADMISSION IS FREE!
At the Department of Energy Weldon Spring Interpretive Center Weldon Spring Site Interpretive Center
(7295 Highway 94 South, St. Charles, MO 63304) we have reserved a meeting room for two days of the President's Day Weekend (Saturday February 16th-Sunday February 17th). To show off this space we are hosting a FREE two day mini-convention.
We are using the entire main room 30 X 30 space all weekend for a large game of The Hive and the Flame, which is an approved major variant of The Sword and the Flame. Allied human forces will attack an alien hive in Central America in 1900, using Victorian Science Fiction weapons and equipment. Everything will be provided and rules will be taught.
Due to the nature of the space there will be no dealers present.
In terms of the space itself: There is a coffee maker, microwave and nice bathrooms. It also has ample parking.
We have room for lots of players on Presidents' weekend so please spread the word widely. Everything except food is provided. Rules are modified Sword and the Flame. If you don't know them we will teach you!
For more information on the location see their web site link